As is often the case when it comes to the training of young players, AS Saint-Étienne is mentioned… and figures prominently! In its latest weekly letter, the Football Observatory (CIES) analyzed the players who played in 15 world leagues1 in the last half of 2021.
Among the 286 teams in these 15 leagues, ASSE ranks 49th among the clubs that have trained the most players. Since South American teams are a certain breeding ground for the major world leagues, the spectrum of comparison can be reduced to Europe. Among the 98 Big-5 teams (Germany, England, Spain, France and Italy), the Saint-Etienne club is in 10th position!
With 24 players trained on the side of the State and playing in these big leagues, AS Saint-Étienne is even the fourth most productive French club, behind Rennes (31), Lyon (30) and Paris (28). Of these 24 players, 142 are still evolving or have evolved with their training club during the first leg of Ligue 1 Uber Eats. Two new players trained at the club even showed up in January, Abdoulaye Bakayoko and Lamine Ghezali, against Lens then, for the first city, against Lyon, but are not taken into account in the ranking.
With these 14 players trained at the club and remaining in its workforce this season, ASSE is positioned, with the Spanish clubs of Real Sociedad and Athletic Club, as the European teams retaining its talents the most.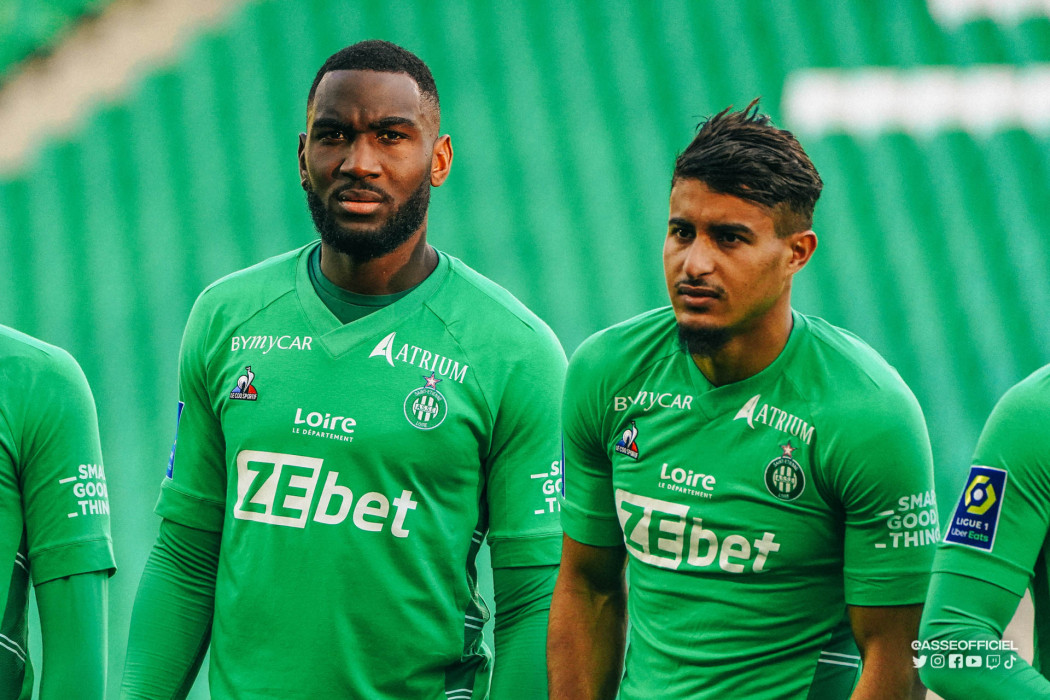 1Germany, England, Argentina, Australia, Brazil, Chile, China, Colombia, Spain, France, Italy, Japan, Korea, Mexico and MLS (USA and Canada).
2Etienne Green, Stefan Bajic, Saïdou Sow, Lucas Calodat, Mickaël Nadé, Bryan Nokoue, Lucas Gourna, Aïmen Moueffek, Mahdi Camara, Maxence Rivera, Yanis Lhéry, Charles Abi, Mathys Saban, Arnaud Nordin.