ASSE could welcome a new reinforcement this winter after Bakary Sako. The next recruit of the Greens could disembark from Ligue 2.
ASSE on another blow after the signing of Sako
AS Saint-Étienne recorded its first reinforcement of the winter transfer window this Thursday. Free from any contract, Bakary Sako signed up with ASSE until the end of the season. This is a return to Forez for the 33-year-old striker. The Malian left the Greens in 2012 for Wolverhampton. After this signing, the bottom of the championship wants to offer another offensive recruit. She would be eyeing for this purpose in Ligue 2 on the side of Nîmes Olympique. A new interest from Saint-Étienne for Zinedine Ferhat had recently been revealed. At the end of the contract, the Algerian will be free to join the club of his choice from January 1, 2022. The latest news concerning the 28-year-old player is enough to delight the Greens.
An inevitable departure for Zinedine Ferhat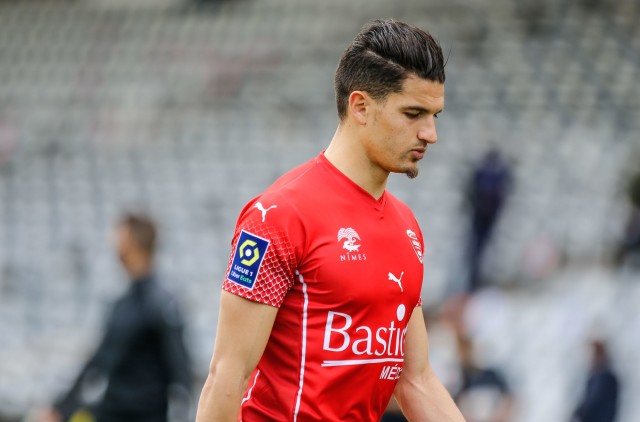 Midi-Free assures that Zinedine Ferhat missed the resumption of Nîmes Olympique this Thursday. According to the local newspaper, the Gard club would even have no news of its Algerian international yet not selected for the CAN in Cameroon. It should be noted that the number 10 of the Crocos no longer enters into the plans of his coach Pascal Placque. The Nîmes technician has not called on Ferhat since October 30. Before his dismissal, the 28-year-old midfielder had played 7 games this season without being decisive. The Ligue 2 resident would therefore be willing to part with this undesirable this winter.
Good news for AS Saint-Étienne, which should nevertheless opt for a loan given the limited resources. In this case, ASSE will have to be wary of competition from other Ligue 1 rivals. Montpellier Hérault, currently 5th in the standings, is an old contender for Ferhat and also intends to obtain his signature. The local daily also reveals an interest from FC Lorient (19th) for the environment passed by Le Havre.