Launched at 17 by ASSE, Marseillais William Saliba (20) finds the Greens this Saturday. Back on a course as promising as it is winding.
Smelling too much of sulfur, his reunion with OGC Nice and the Allianz Riviera was ultimately tasteless. Loaned to the Aiglons at the end of last season to revive, William Saliba observed, helplessly, the terrible outbursts that had occurred. If this meeting between Nice and Marseille will be a milestone, the new defender of OM does not really have time to rehash this evening on the Côte d'Azur. This Saturday evening, other reunions await him. And not the least: those of the heart, against AS Saint-Etienne.
Sainté, where it all started so well
Le Chaudron, Jean-Louis Gasset, the Gambardella Cup won in 2019 … In the Forez, William Saliba does indeed not lack memories. Born in the Paris region, the central defender is a pure product of Saint-Etienne training. After passing through FC Montfermeil, he joined AS Saint-Étienne in 2016. Two years later, on May 30, 2018, he signed his first professional contract with ASSE and was launched into the deep end after a few months, facing Toulouse … at the age of 17. Promising.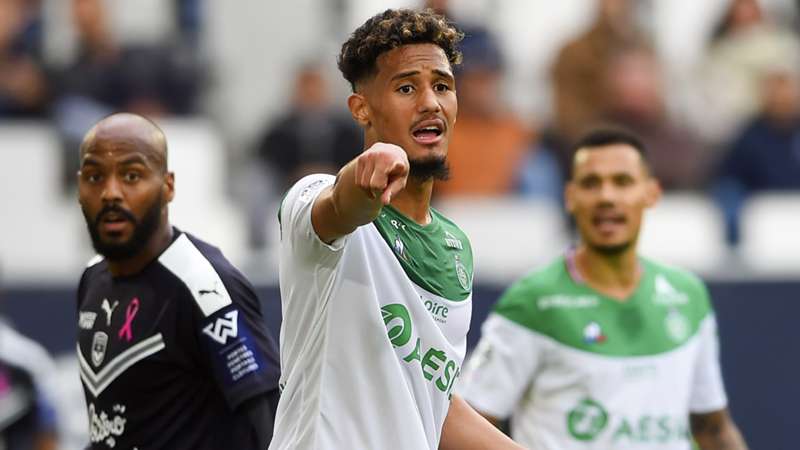 Facing the Violets, William Saliba flaunts his qualities and manages, for an evening, to forget the emblematic captain Loïc Perrin. The rest is worthy of a true fairy tale. Under the orders of Jean-Louis Gasset, the one who already made a series of selections for the young French teams made himself an indisputable starting place and quickly attracted the attention of the biggest European clubs. Solid on each of his outings, William Saliba is sometimes left at the disposal of Razik Nedder to allow young Stéphane shoots to go far in Gambardella. And that was not lacking: if he did not play the final against the TFC at the Stade de France because with the professionals, William Saliba formed with a certain Wesley Fofana (transferred to Leicester in 2020 against 40M €) a central hinge allowing the Greens to triumph.
Arsenal spend without counting … on him
Until then, the career of the player trained at ASSE rhymes ease and precocity. On July 25, 2019, Arsenal, then coached by Unai Emery, is the first club to smell the right thing and spend the tidy sum of 30 million euros to enlist the young nugget. In the process, the player is loaned for a season at ASSE. Except that at the end of his loan, the parameters are not really the same … "Me, coach Emery recruited me. A year later, it was Arteta… I only had 20 L1 matches so I had to stay and I had two injuries in the same season. . It didn't help me ", told the main interested party, inevitably disappointed.
"When I got there they were finishing their championship so I wasn't training with them. After that the Arsenal players went on vacation and I was still training on my own. When they came back I was on my own. was with the squad and we went on 2-3 friendlies. But since it had been six months since I had played, I didn't have the rhythm and Arteta judged me on two and a half matches ", then regretted William Saliba, who had to be content with eight small appearances with the U23 Gunners. A very poor record for a player recruited at a high price, but above all a first big frustration to manage for the young adult … forced to take responsibility quickly.
Barred by a coach who never believed in his abilities despite a London defense at bay every weekend on the lawns of the Premier League, the French crossed the Channel again in January 2021. Back in France and direction OGC Nice, the ideal place to restore your health. Among the Aiglons, his arrival speech leaves little room for doubt: upset by Mikel Arteta, William Saliba has lost none of his leadership. "I played in Ligue 1 and even though I am young, I come as a boss. I come to lead the defense. Young or not, I intend to give everything", he warns during his presentations to the media. What follows undeniably proves him right. William Saliba plays 22 games in all competitions, stabilizes the Nice defense and reminds those who doubted what wood it is made of.
Saliba, a bit of Mbappé in Marseille
After six good months in Nice, the 20-year-old made the choice to bounce back some 159 kilometers away. Loaned to Olympique de Marseille this summer, he needed to challenge himself. "For my progress, it was better to come to OM. There are more expectations, more pressure even though everything went well in Nice", He explains in a press conference, proud to join a club of this standing. "OM is one of the best clubs in France, with incredible fervor, a lot of supporters all over France, not just in Marseille. When you wear this jersey, you have to get it wet and play hard. that it happens ". However, nothing predestined him to defend these colors.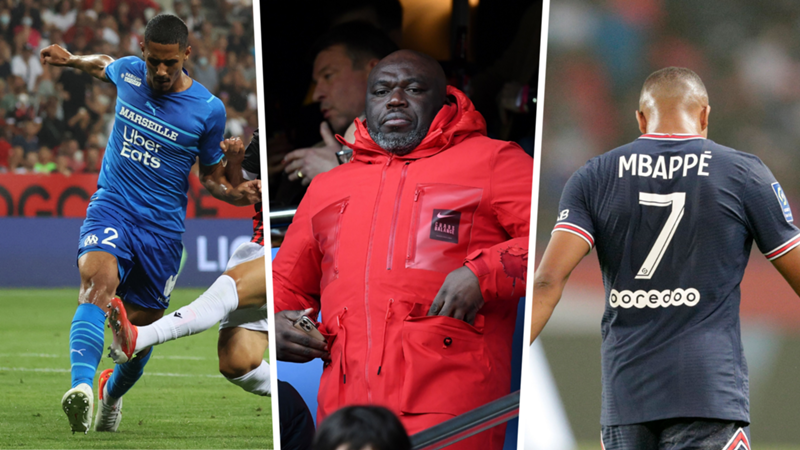 And for good reason, William Saliba is a native of Bondy, in the Paris region. A city from which the Mbappé family comes, to whom he is close. Still very attached to his hometown, the player trained at ASSE started football there at the age of 6, under the leadership of Kylian Mbappé's father. "Wilfried Mbappé taught me everything and if I am where I am today, it is thanks to him. As his father was my trainer, I often went to Kylian. When we see where Kylian arrived today , it makes you want…", told William Saliba to the Limousin newspaper Le Populaire during a gathering of the French U18 team. The two boys, despite being three years apart, even attended the same primary school.
A few years later, one of them became World Champion in 2018 and could soon become Real Madrid's star striker. The other has just made a remarkable start to the season under the orders of Jorge Sampaoli, showing his speed, his ability to defend standing up and the precision of his raises. Qualities which could hurt his former green partners this Saturday (9:00 p.m.) and which fortunately did not take a wrinkle during a complicated London episode.