One year after leaving the presidency of LOSC, Gerard Lopez will he become the future owner of ASSE? The Spanish-Luxembourgish businessman is among those interested in acquiring AS Saint-Étienne.
Mercato – ASSE: Gérard Lopez in the race for the redemption of the club
Initiated in 2018, the sale process of ASSE has gained momentum since the passage of Roland romeyer on Top of the Foot on RMC. However, the Loire club should not change hands before the end of the year. And this Sunday, the newspaper The team threw a little bomb on this file. According to the sports daily, former Lille OSC owner Gérard Lopez has "looked into" the takeover of AS Saint-Étienne. In search of a new venture, the 49-year-old entrepreneur tried to buy Southampton, Genoa and Valencia.
Owner of Mouscron and Boavista, Lopez is one of the serious contenders for the acquisition of the Girondins de Bordeaux. But The team assures him that he is also interested in a takeover of the Greens. To achieve his ends, the Founder and CEO of Nekton has a financial surface of 120 to 160 million euros in view of the buyout projects initiated. In negotiations with Asian investors, who are ready to spend 100 million euros to buy ASSE and fully assume its debt, Bernard Caiazzo and Roland Romeyer have yet to react to this information.
Roland Romeyer sets an ultimatum for the sale of ASSE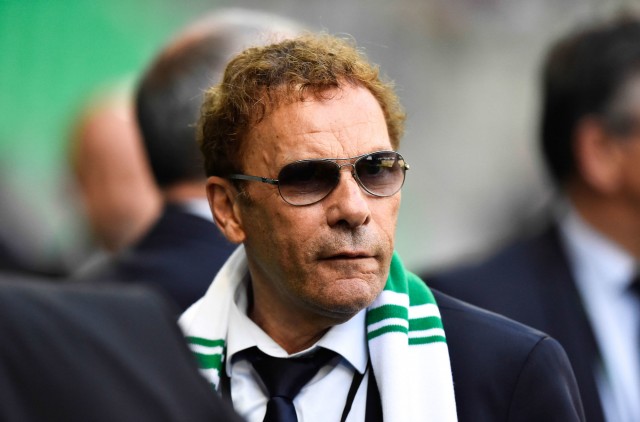 At the microphone of RMC, Roland Romeyer made an appointment for the future of AS Saint-Étienne on July 1st. "On July 1st, there will be something new", said the chairman of the board of ASSE before adding: "It is not a matter of money, but of the sustainability of the club at a time when there were unprecedented things that plagued French football. It is a problem of succession. You have to insure when you are 75 and 67 years old. You have to know how to pass the baton. In addition, in an unprecedented moment, with the pandemic and Mediapro, we must ensure the future of the club because we love the club. I love the club, and we are trying to find the financial means to perpetuate the club. "
To be continued…